"City Meets Country"
Neil Anthony's second solo album
"Neil Anthony's second solo album. A great blend of distinctive originals and covers produced with a satisfying warm feel. A strong vocal performance coupled with smooth acoustic sounds." – Cd Baby
---
Click on the iTunes link above to preview and/or buy individual songs or the whole album.
Also avaliable on amazon music as individual songs or buy the whole album or listen on spotify
Click on the link above to watch the video clip of "Tamworth Country Gold"
Follow this link to see my video clip of "It Just Might All be Gone"
---
Neil comments on the selection of songs for the album "City Meets Country"
Tamworth Country Gold. City Meets Country in Tamworth. Original song with a country rock feel. Dedicated to the pioneers of Australian country music.


Ring of Fire. My version of this classic song written for Johnny Cash by his wife June.


Here Comes the Sun. A timeless song for guitar by Beatle George Harrison.


Don't Know What's Going On. An original song about when we came home from a New Year's party to find the street blocked off by police - we didn't know what was going on!


It Just Might All be Gone. I wanted to share my concerns for the future of our beautiful planet Earth in music. See the video clip on my YouTube Channel NeilAB100


Love Forever. Another original dedicated to my beautiful partner in life and love, Anna xxx.


Sydney Song. My song for the emerald city that I now call home sweet home.


Hey Mate. These words from a beggar stuck in my mind and I had to write the song.


Peanut Butter on Toast.And a cuppa (white with no sugar please). A foot tapper! See the video clip on my YouTube Channel NeilAB100


Forster Tuncurry Song. I wrote this song for Great Lakes FM radio. It's a magical place with plenty of space. See the video clip on my YouTube Channel NeilAB100


Bindii Hop Remastered as a "Bonus Track". From my days with The Heartbeats. Performed by some of Australia's top studio musicians.


Count On Me.A big hit around the world for Bruno Mars in 2012. Love the tune and the words. See the video clip on my YouTube Channel NeilAB100


Over the Rainbow & Wonderful World Medley. Hopefully I have been able to put my own touch on these immortal songs. Incredible double bass playing by Mark Szeto.


Innamorata.A love song penned by the great songwriters Jack Brooks and Harry Warren.


Mattinata.A favourite romantic classical Neapolitan song. First recorded by Caruso in 1903. The last note on this song makes a nice finish to the Album .
---
An Independent Music Production – Producer Neil Anthony
My most sincere thanks to all the wonderful musicians that participated in the making of the Cd.
Neil Anthony – lead vocals, acoustic, electric and bass guitars, ukulele, keyboards and drum sequencing and … occasional whistle.
Dave Marett – harmony vocals, lead guitar, slide guitar, fiddle, drum sequencing and …. occasional whistle.
Mark Szeto – double bass or electric bass on tracks 1, 4, 5, 6, 7, 12 & 13
Phil Hitchcock – bass guitar on tracks 10 & 11
Special Guest Musicians
Stuart Pearce keyboards, Rex Goh guitars, Chris Duffy banjo and Graeme Marrett vocal harmony on track 11 and Shane Kelly electric lead guitar track 6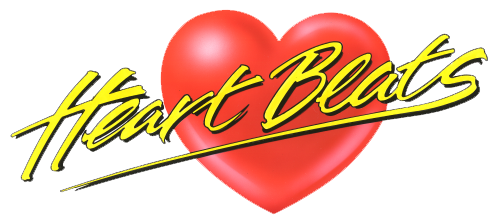 Music and Sound Production
Musical Arrangements by Neil Anthony
Engineered and Mastered by Neil with the assistance of Dave Marett
Digitally recorded using Cubase Virtual Studio and Reason Sequencers
Initial music production on Track 2 at Pumproom Studio and on Track 11 at Powerhouse Studio
Now it's time to relax, take off your boots and download the Album
OR Contact me to obtain a hard copy. Cheers!