"Concert Mix"
Neil Anthony's first solo album
This CD is a new chapter in my continuing musical journey. Songs which reflect on life's experiences. Song lines from me to you. A special selection of songs that have given voice to my Neil Anthony Concerts. Some originals and some cover versions all hoping for your listening pleasure.
---
Click on the iTunes link above to preview and/or buy individual songs or the whole album
Also avaliable on amazon music as individual songs or buy the whole album or listen on spotify
Click on the link above to watch the video clip of "April the 25th".
---
Comments on the Songs
The Songs on this CD almost chose themselves. They are among the favourites from my Neil Anthony Concerts.
Take Me Home Country Roads is the all-time classic country song. What more can I say


Mountain High is a song that I wrote after an inspiring trip to the Snowy Mountains in winter. It's a different world above the snow line.


Qualsiasi Tempo (Whatever the Time) I wrote this for my friend Salvatore's wedding to Luisa. Salvatore, or Sam, was rhythm guitarist in one of my early bands and we formed a lifelong friendship. When Sam invited me to the wedding and told me that it was to be in Italy I knew that I couldn't go. So, I wrote and then recorded "Qualsiasi Tempo". The lyric is half in Italian so Luisa's parents would understand. It's a Latin rhythm and was played at the wedding reception. Sam and Luisa did a beautiful cha cha to the song.


Dingo Meets the Manning by the Moore's was a song I wrote about my Auntie Dulcie's mother Elizabeth Moore. The Moore's dairy farm was established by her grandfather on land where the Dingo Creek meets the Manning River. Radio station 2RE in Taree plays this song.


Ghost Riders in the Sky – one of the most recorded songs of all time. This is my abridged version (no second verse). ARIA winning bass player Mark Szeto played double bass with myself on acoustic guitar and vocal. Recorded one Sunday afternoon when Mark dropped in for a jam session.


April the 25th I wrote this song about the ANZAC Day March. In particular, I wrote it for my Uncle Lloyd, who served in the Australian Army in New Guinea in WWll. Lloyd, has marched every ANZAC day since he returned. This song has been accepted by the Australian War Memorial for use on non-ceremonial occasions.


I Will Wait I wrote this song as perhaps a "sister" song for "April the 25th". Beautiful violin played by Dave Marett combines with Mark Szeto on bass and me on acoustic guitar and keyboards.


My Way The big band arrangements for "My Way" had 4 trumpet players and one guitarist. My arrangement has 4 guitars and no trumpet players! I did it "my way" with respect to those who came before.


O Solé Mio medley. Ciao. Testo Napolitano. - A Spiritualist once told me that in a previous life I was a professional opera singer. I don't believe that but my Italian friends tell me my accent is ok. At parties they always ask me to sing it.


Southern Surf- hear my surf sound electric guitar. Inspired by the very first band that I played in. In a funny coincidence the drummer in that band was Darrell Hair who later became a Test Cricket Umpire.


Boatswain Farmer true life is the best inspiration for a country song. As a little girl on a farm near Parkes, my mother's family home was destroyed by a bushfire. Many years later when she told the story for a family reunion I realised that I needed to write a song about that day in my family history.


Now that I'm Older On the other hand I also wanted to write a song that I could play my jaws harp in. What to expect when you are getting a little older.


Going Home top studio production for this song with a full line up of session musicians.


I Still Call Australia Home I was very pleased when AMCOS agreed to issue me with a licence to record this song. Perhaps the greatest, Peter Allen song. One of my all-time audience favourites.


Christmas The Aussie Summer Way I have written several hundred songs including Christmas songs. This one is fun and features a bit of good old fashioned yodelling.


---
An Independent Music Production – Producer Neil Anthony
My thanks to all the wonderful musicians that participated in the making of the Cd.
Neil Anthony – lead vocals, harmony vocals, acoustic guitar, electric guitar, bass guitar, keyboards, drum sequencing, ukulele.
Dave Marett – the multi award winning producer and sound engineer sang harmony vocals and played violin, electric guitar, keyboards and produced drum sequencing.
Mark Szeto – played double bass on tracks 4, 5, 7 and 11.
Phil Hitchcock – the legend, played electric bass on tracks 2, 6, and 13.
On tracks 2 and 13 - Piano and keyboards by TV performer Stuart Pearce, Banjo by Australian Banjo Champion Chris Duffy, Pedal Steel from session player Graham Griffiths, Guitar by the immortal Rex Goh and Backing Vocals with soul from Kaye Osborn.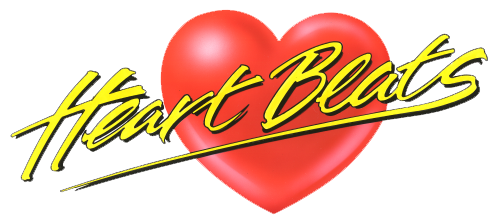 Music and Sound Production
Musical Arrangements by Neil Anthony
Engineered and Mastered by Neil with the assistance of Dave Marett
Digitally recorded using Cubase Virtual Studio and Reason Sequencers
Relax take your shoes off and download the Album.
OR Contact me to obtain a hard copy. Cheers!