"Easy Time"
Neil Anthony's third solo album
"Neil's trademark is warm smooth vocals with a laid back sound that's often been compared to the late John Denver" - Country Capital News June 2016 – bringing you the music 1975 to today.
"Neil alights and dances on the fence lines of a number of genres crossing easily from country to dance hall, cabaret to pop." - Country Update June 2016 Australia's National Country Music Magazine
"A warm blend of country rock with pop and blues influences set in the Australian landscape" – CD Baby
---
amazon music as individual songs or buy the whole album or listen on spotify

Also avaliable on

Click on the link above to watch the video clip of "The Farmer's Face"

Hi there it's Neil Anthony – "It is with the greatest pleasure and huge satisfaction that I release this, my third Neil Anthony Album "EASY TIME"

And an EASY TIME it has been. The songs and the music have flowed. An EASY TIME working with a great bunch of musicians. An EASY TIME too, mixing and producing in the studio.
---
I hope that you will have an EASY TIME listening to this CD."
Neil's thoughts on the songs for EASY TIME
Easy Time – the theme song for the album. When sailing through life it is sometimes better to go with the breeze.


Farmer's Face – the farmer's life can be tough but once a farmer - always a farmer. YouTube link above. Video contains marvelous historical farming footage from Eugowra.


All Still Here – I wrote this song for a reunion of my first band held in my home town Orange. See the video on YouTube.


Cockadilly –  having a 'tree change'.  Jump down, turn around, kick your feet up off the ground at Cockadilly.  A fantastic get away from the hustle and bustle.


Grey Nomads – to my friends Kerrie & Doug who are the original 'grey nomads' but with no grey hair. Reached 23 on National Country Tracks Top 40. See the video on YouTube.


Talk to the Dolphins – you can talk to the dolphins if you're living on the coast. Wrote this while holidaying on the Gold Coast. From my day's with The Heartbeats.


Neil's Boogie – my instrumental arrangement of the 12 bar boogie. I play this at almost all of my live performances.


Mr Tambourine Man – a classic Bob Dylan song recorded in the sixties by the Byrds and that is how I have arranged it. Rob Large plays his 12 string electric Rickenbacker guitar.


Stumblin' Blocks – a remastered version of a song I recorded with the Heartbeats. The immortal Rex Goh on dobro guitar.


You Gotta Friend –  written by Carole King. I base my take on the James Taylor version.


This is the Moment –  boy meets girl for the first time. First date.


Blowing in the Wind – a cover version of the Bob Dylan original. A song with as much meaning today as when it was written. Great chance to play harmonica.


The World's Greatest Me – it's true- tongue in cheek. You're a world champion!


Volaré –  my 'stripped back' version of an immortal song. With drums, Mark Szeto on double bass and myself on acoustic guitar. See also my Swiss holiday video on YouTube.


The Last Goodbye – I wrote this song for my father's funeral.  He didn't want a funeral. He wanted a celebration of a long life. An Easy Time.


---
"EASY TIME"

Acknowledgements

An Independent Music Production - Producer Neil Anthony

Musicians "The Sounds of the Heartbeats"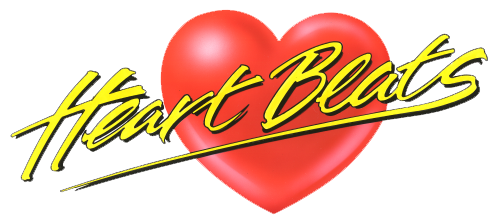 Neil Anthony – lead vocals, acoustic, electric and bass guitars, harmonica, keyboards, drum sequencing and ukulele.
Dave Marett – harmony vocals, lead guitar, slide guitar, fiddle, drum sequencing and sound production.
Mark Szeto double bass or electric bass on tracks 10, 14 and 15.
Phil Hitchcock bass guitar on tracks 6, 9 and 11.
Special Guest Musicians
Rob Large bass guitar on tracks 3, 8 and 12, Rickenbaker 12 string guitar on track 8, Organ on track 3 and Mandolin on track 12.
Russell Parkhouse piano on track 5.
Stuart Pearce keyboards and piano on tracks 1, 2 and 6.
Rex Goh guitars on track 9.
Mark Kennedy drums on tracks 6 and 11.

---
Music and Sound Production

Musical Arrangements by Neil Anthony
Engineered and Mastered by Neil Anthony and Dave Marett Digitally recorded using Cubase Virtual Studio, Addictive Drums and Reason Sequencers Initial music production on tracks 6 and 11 at SAE Studio and on track 9 at Powerhouse Studio
---
Artwork and Manufacture
Cover Design by White Tiger Graphics
Photography by Margie Curry
Heartbeats Logo by Ken Smyth at SSP Artworks
Manufactured by MAD CD's Sydney

Now it's time to relax and download the Album.
OR
Contact me thru this website to obtain a hard copy. Cheers!